Upper Canada Mall Food Court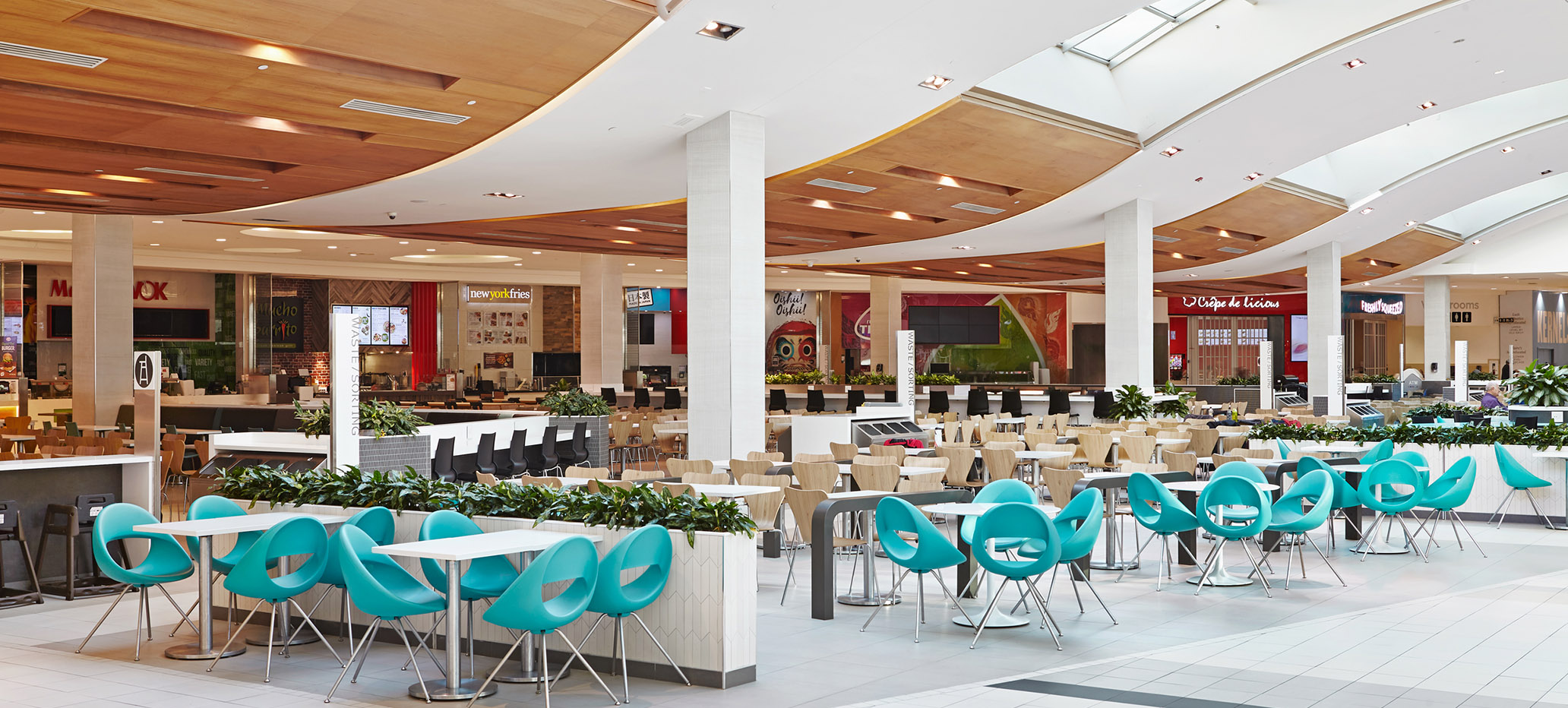 LOCATION
Newmarket, Ontario
YEAR
2018
CLIENT
Oxford Properties Group Inc.
COLLABORATORS
TECHNICAL ARCHITECT
Diana Salerno Architect Inc.
PROCUREMENT AND SITE COORDINATION
Erika Floysvik - FIA Interiors Inc.
Imperium Construction
PHOTOGRAPHER
Valerie Wilcox
DESCRIPTION
This food court renovation was carefully crafted to not only modernize the space but to also improve the food concession storefront expression, brighten the environment and provide inviting seating options that cater to a variety of patrons. Working with the existing curved wood ceilings, we converted the previously dark space to a white palette of textured tiles, natural wood furniture accents and crisp white table and counter tops. A variety of modern chairs provides visual interest and the pop of aqua-blue colour is introduced to highlight specialty seating areas. The space is wired to provide charge-up options to patrons in a way that is fully integrated into the built-in furniture. Storefront design criteria and demising walls were overhauled to provide full-height food concession brand expression.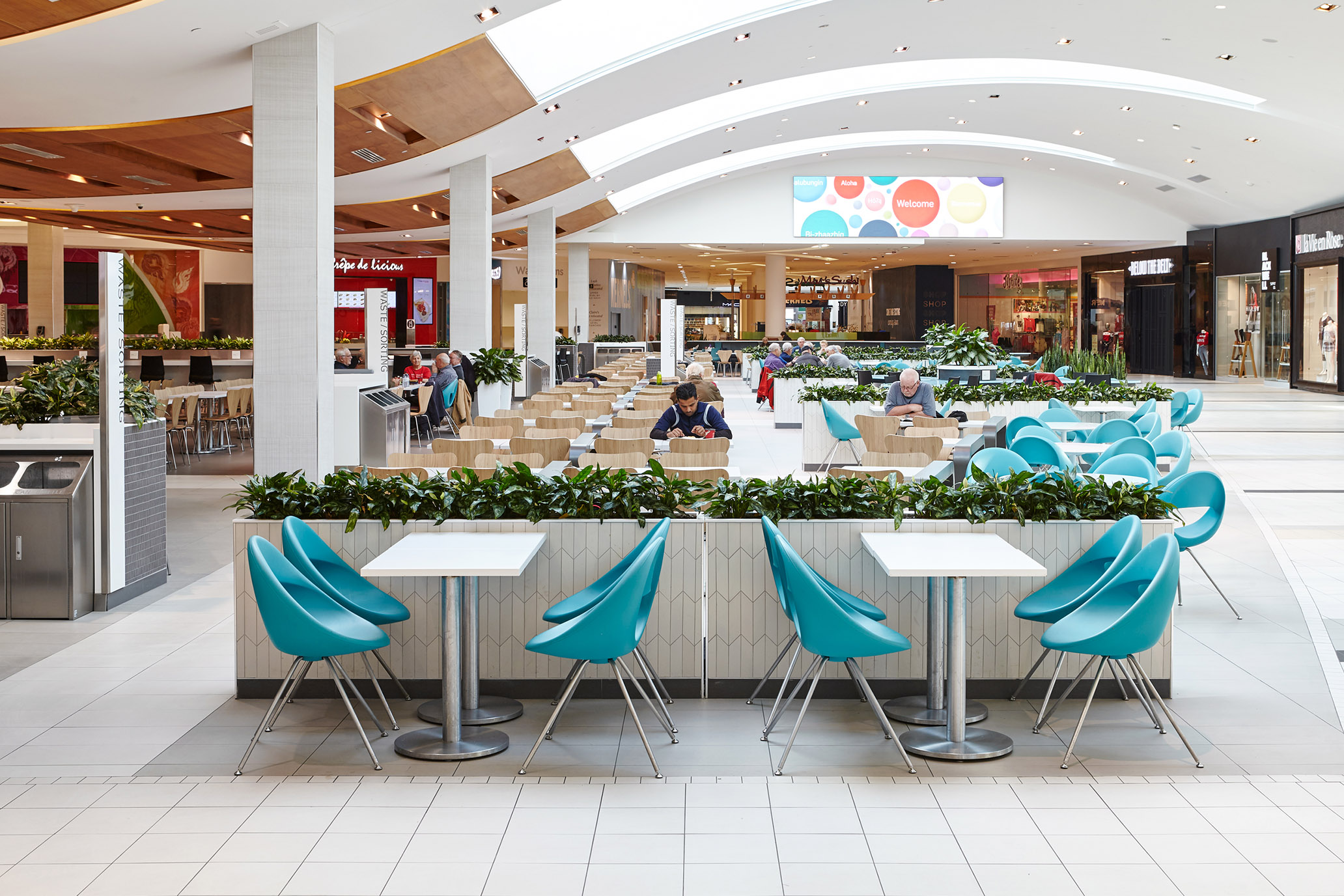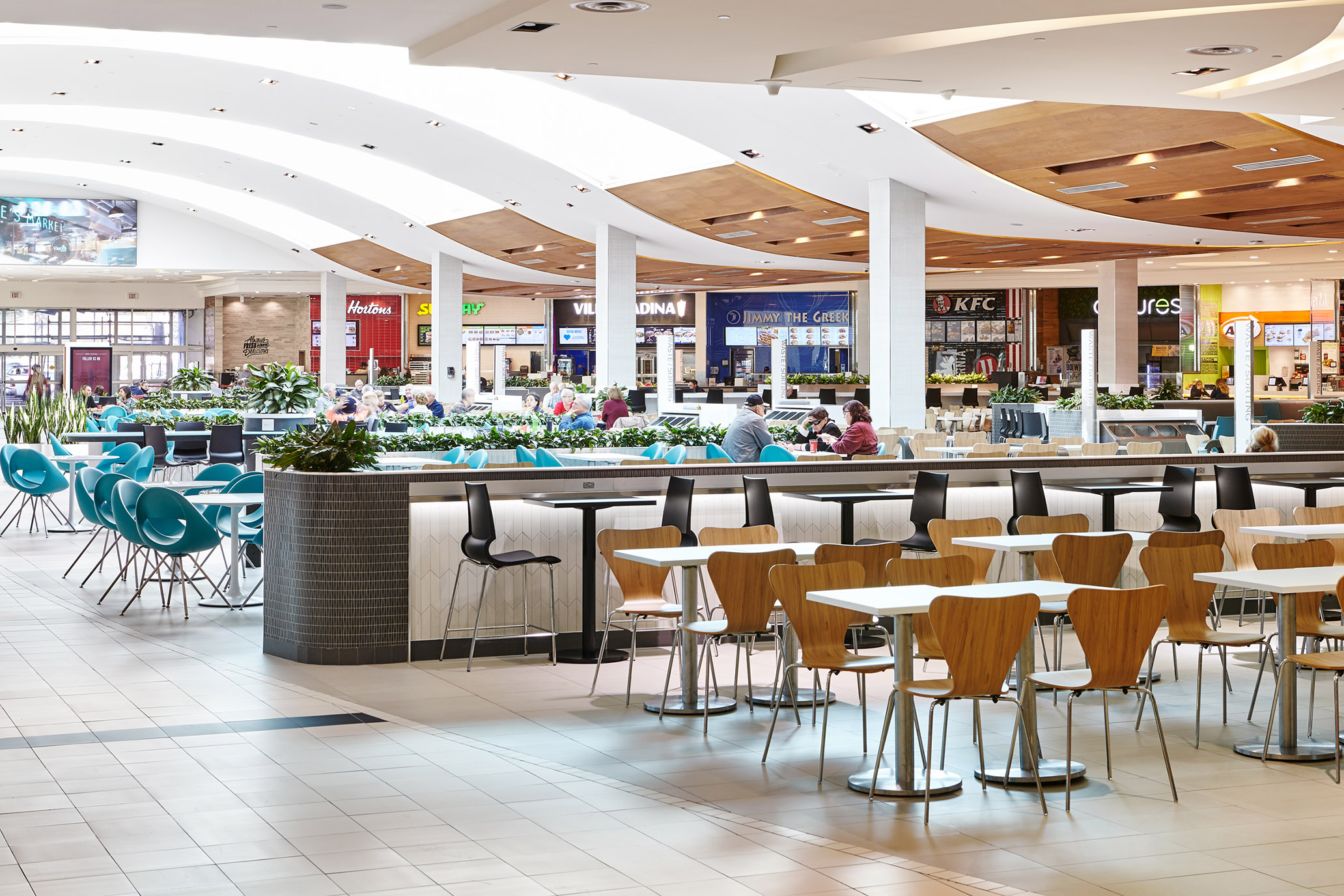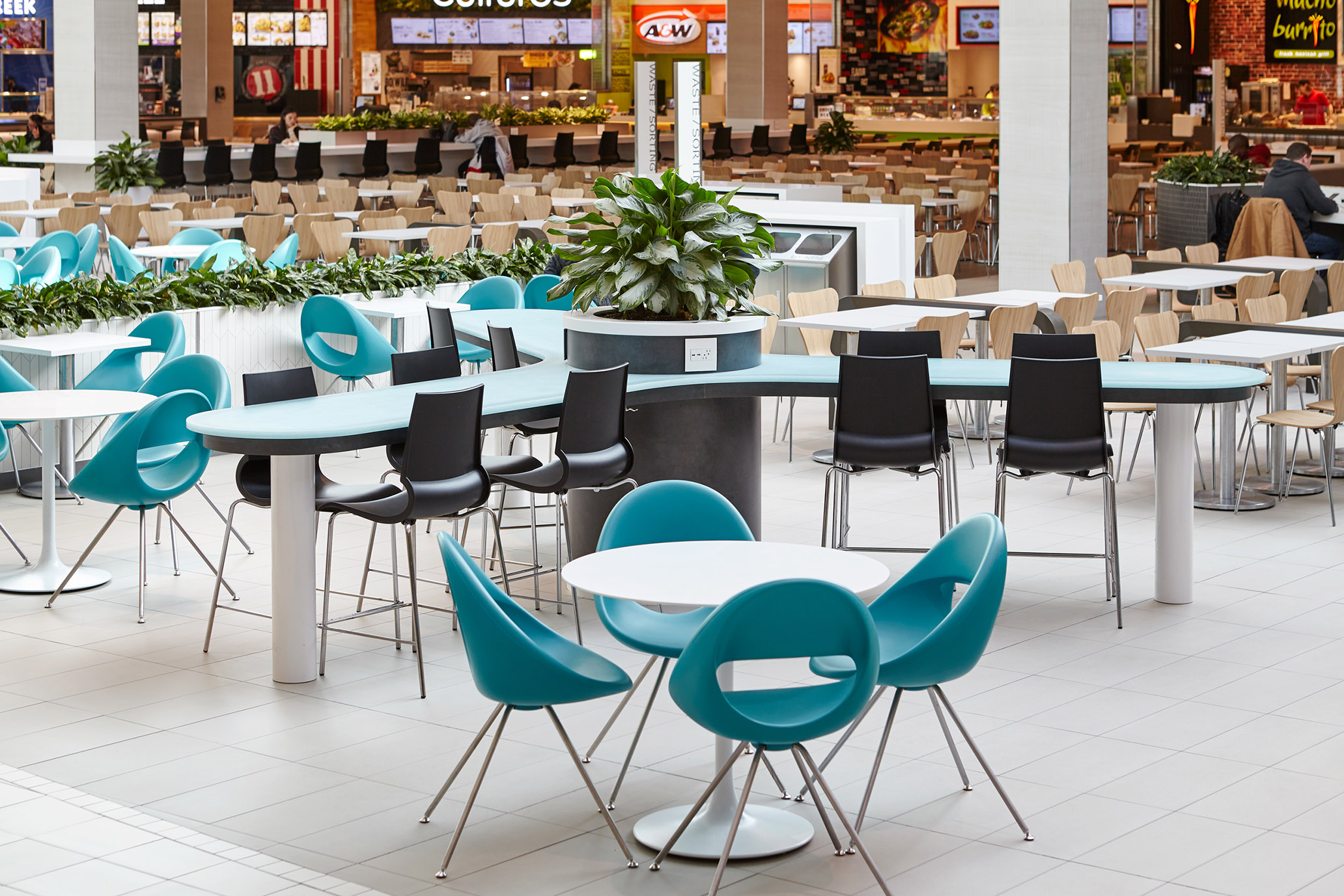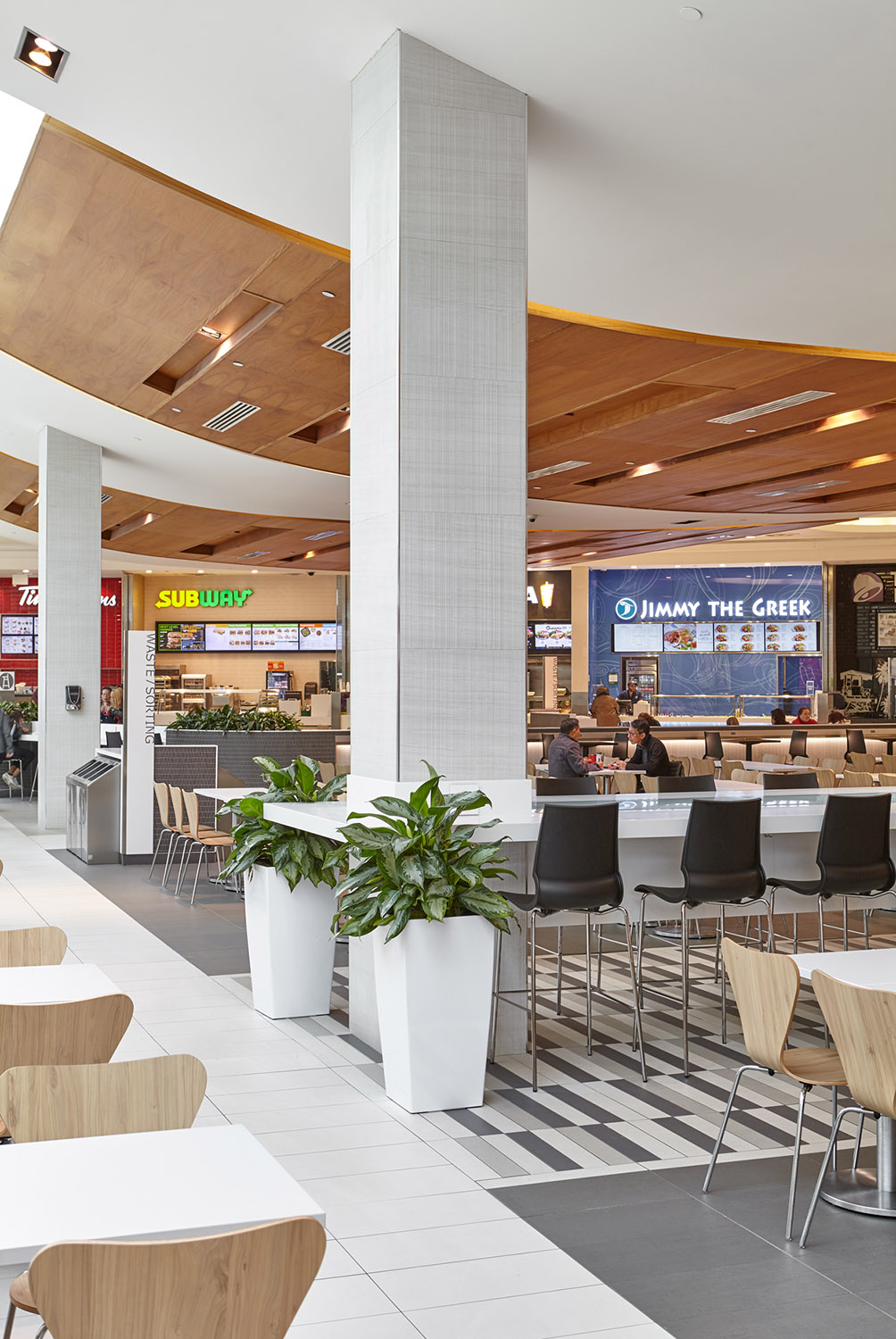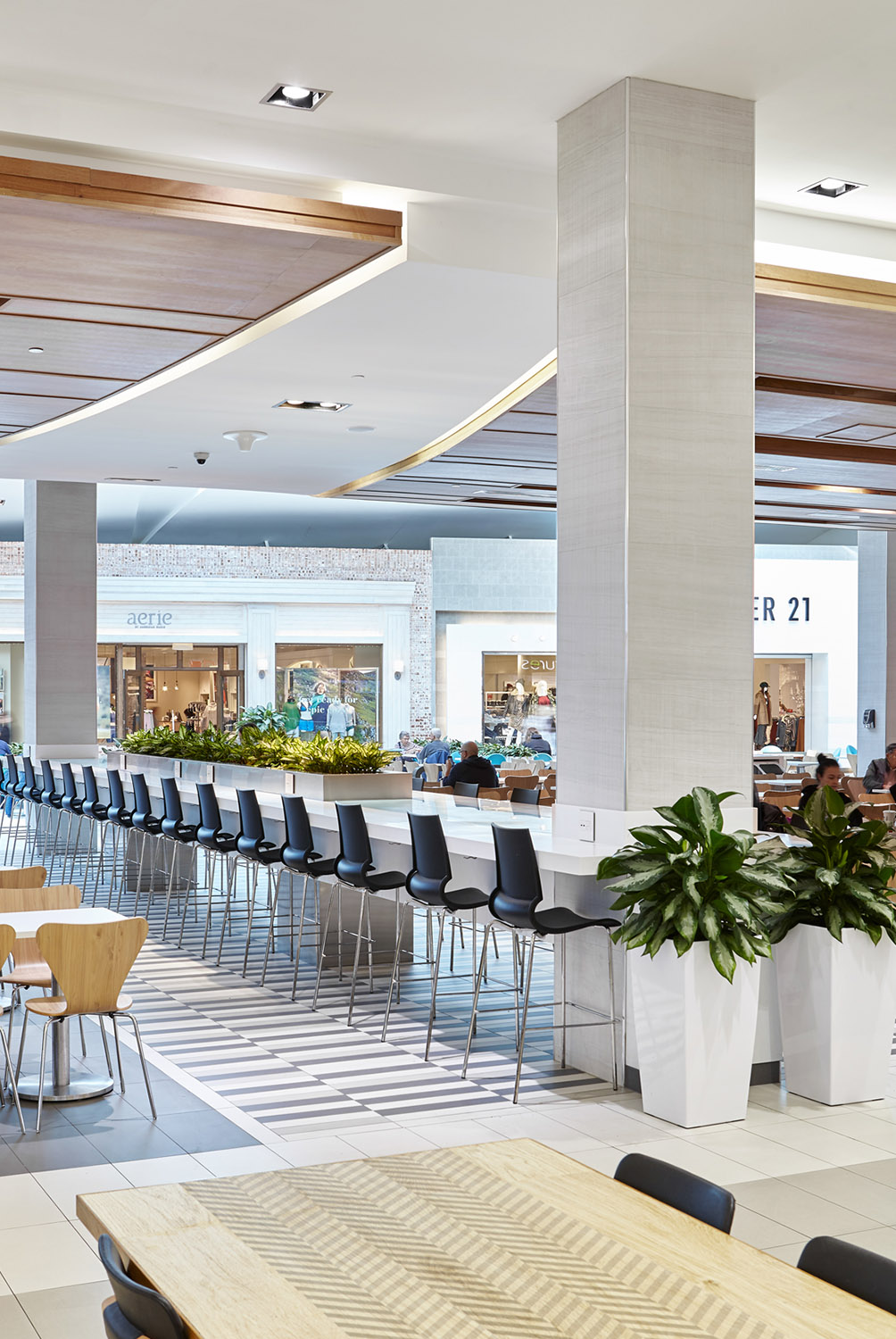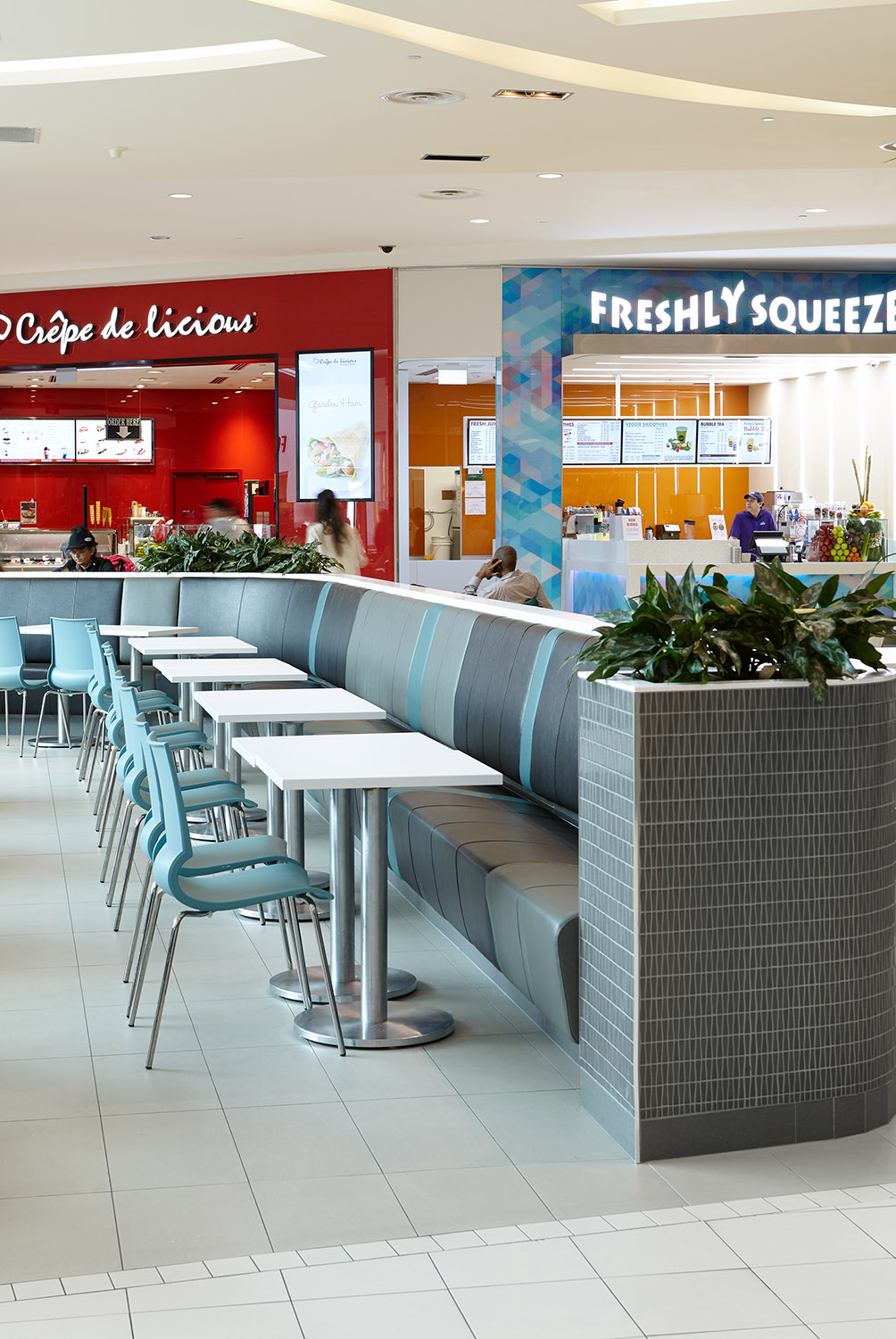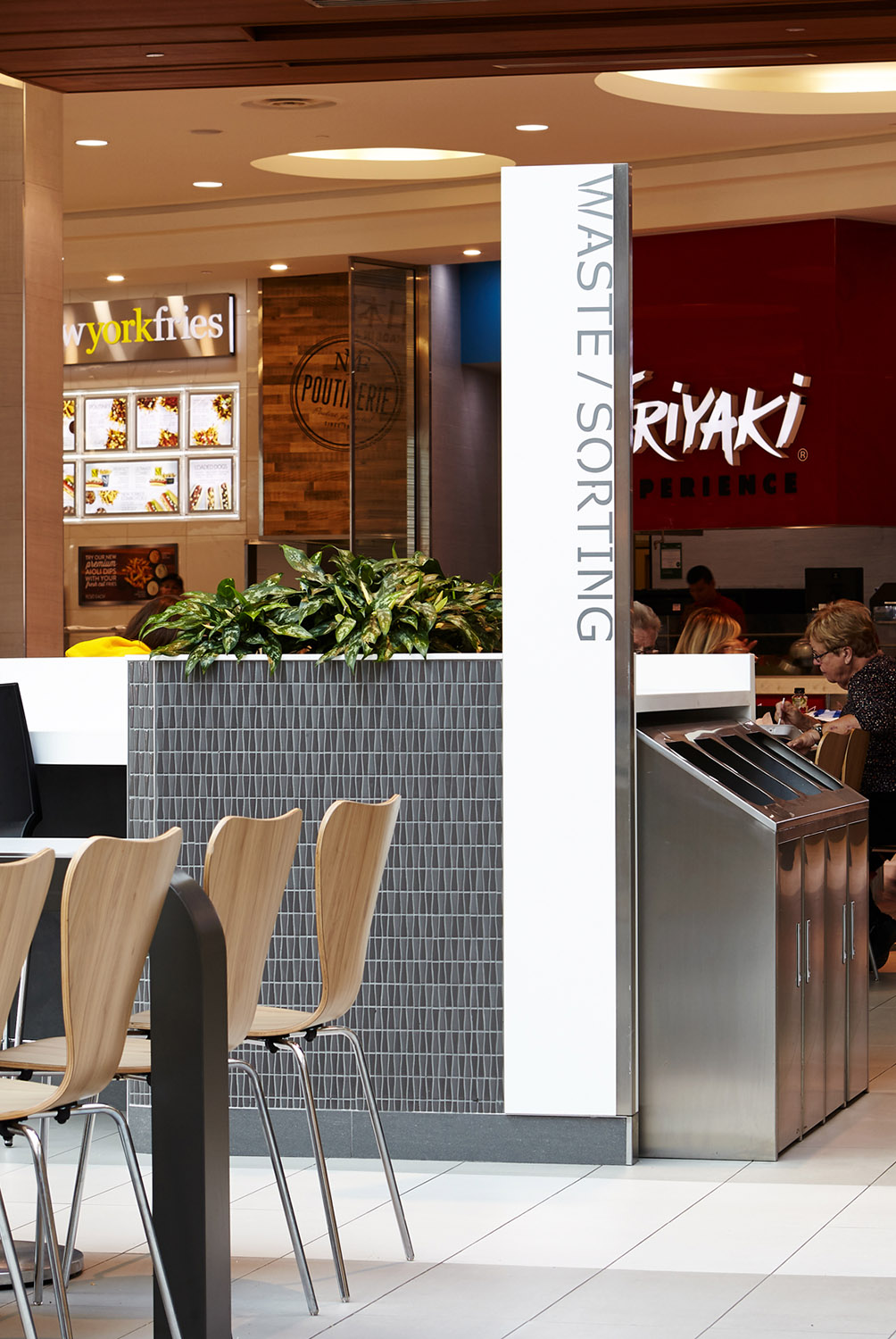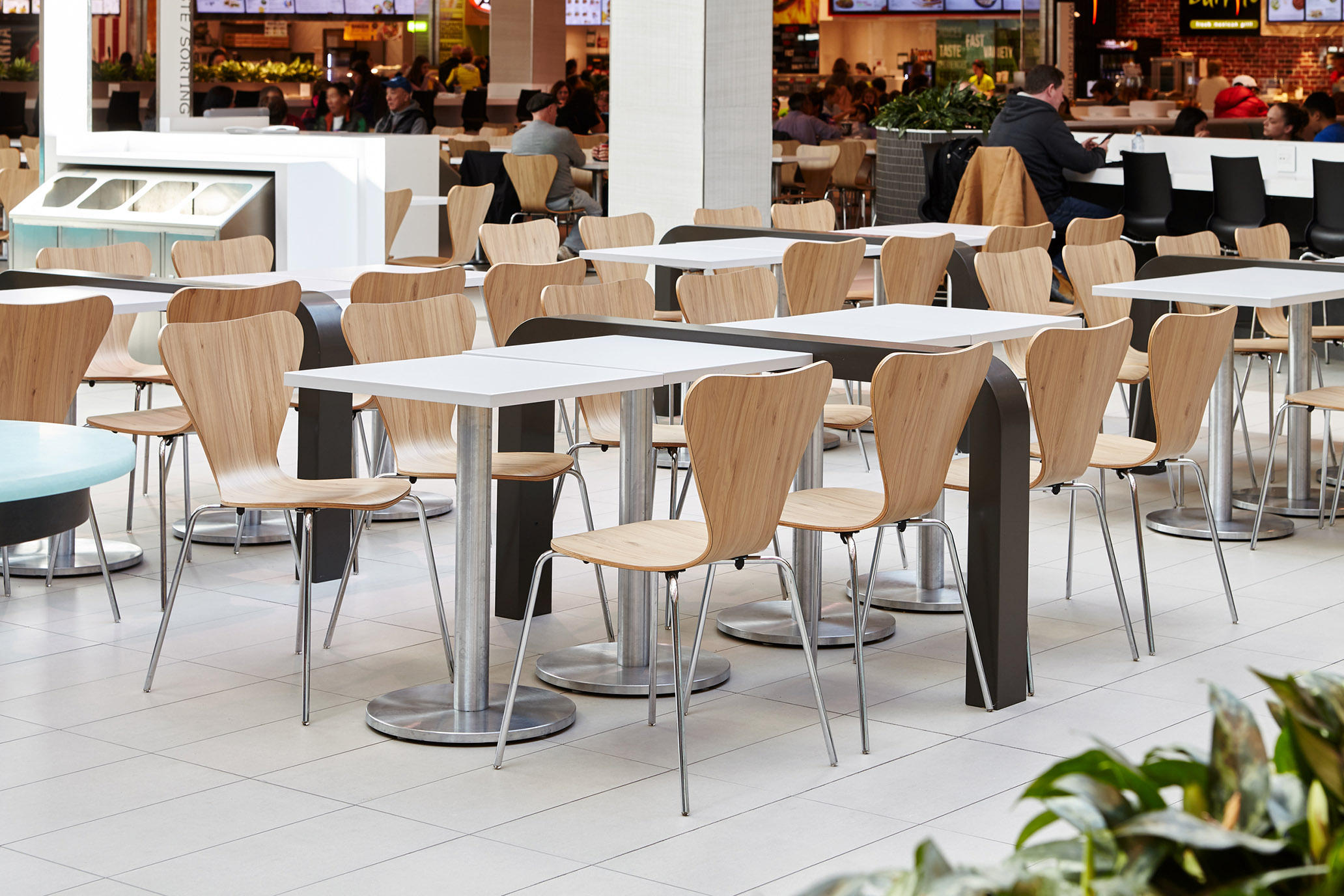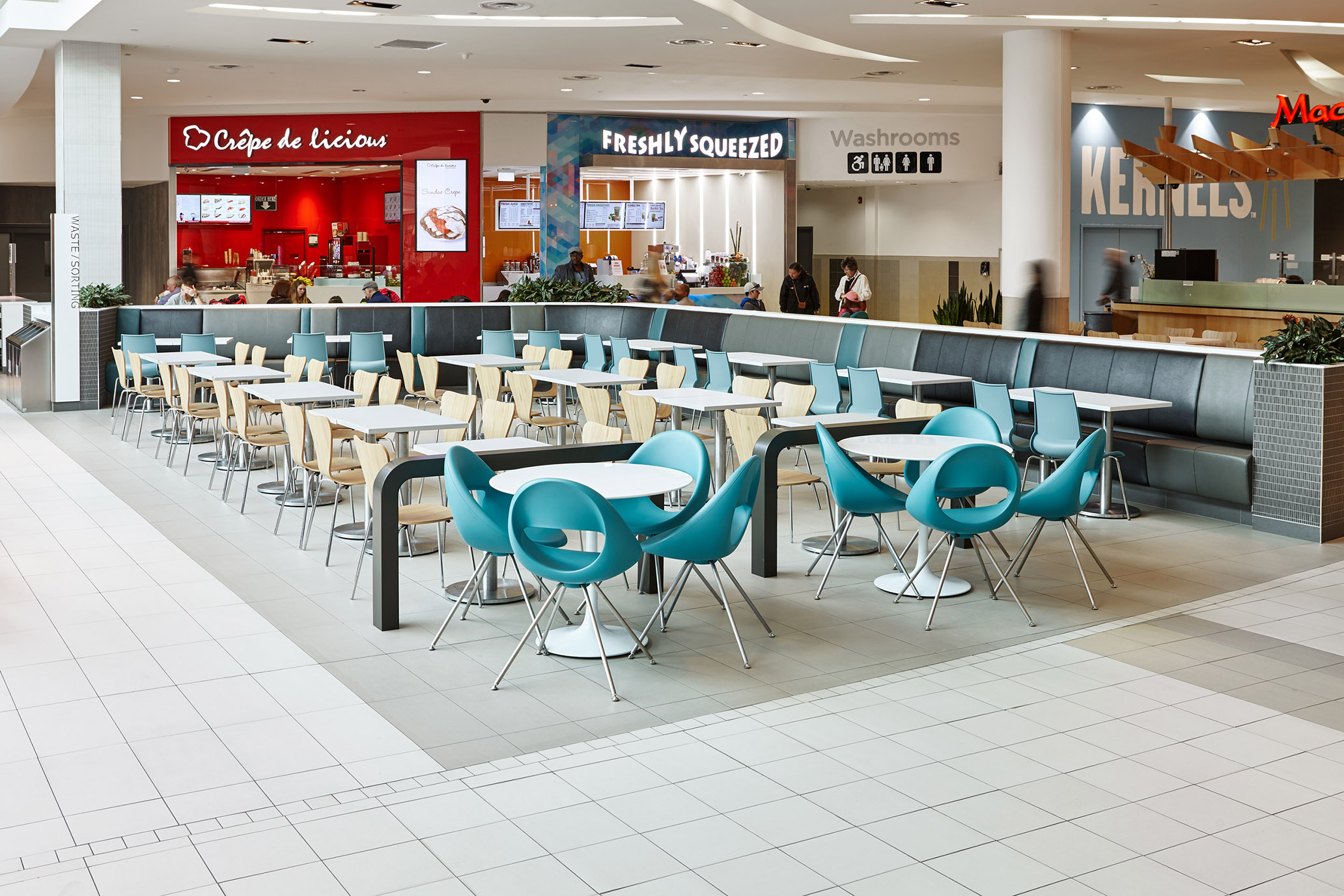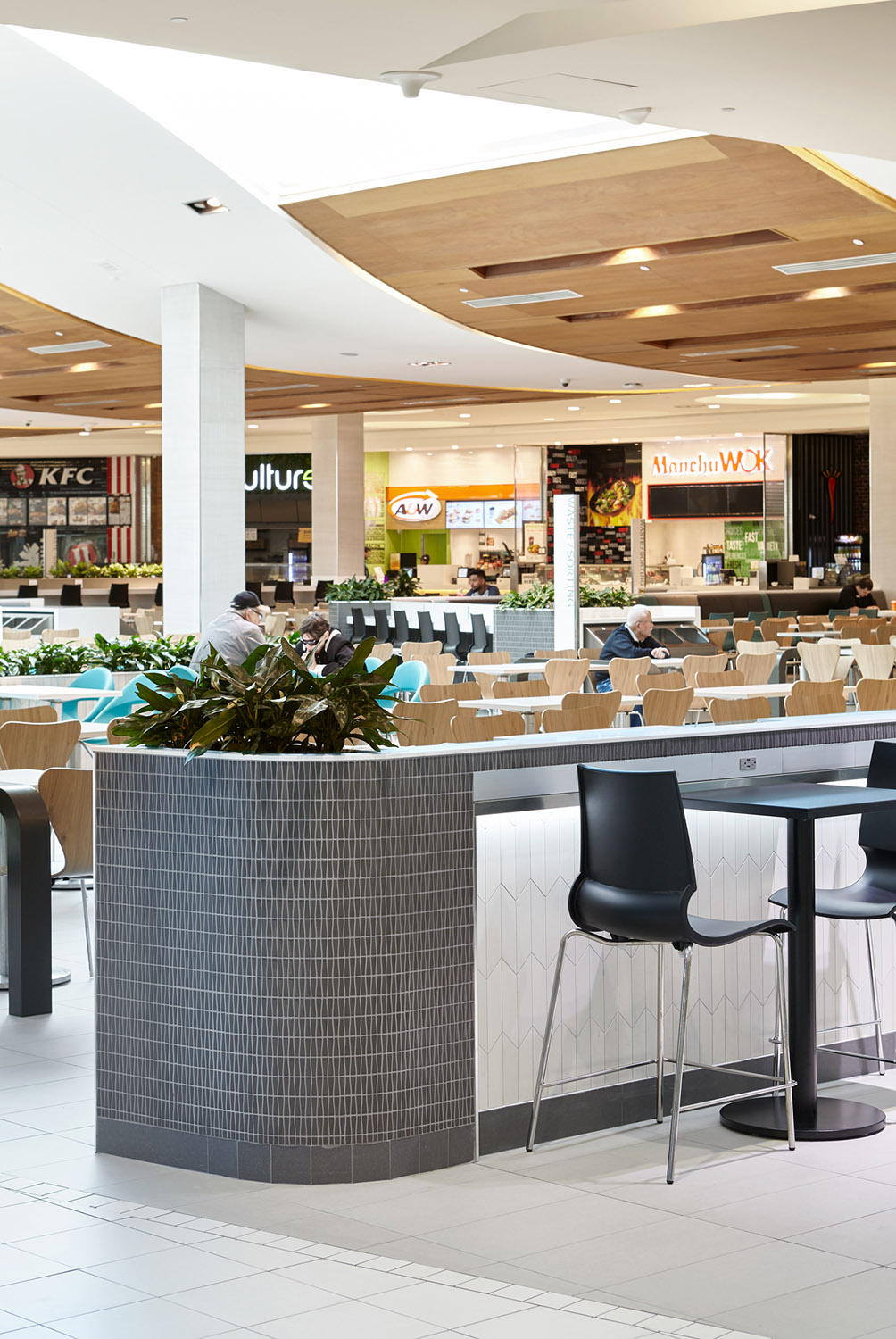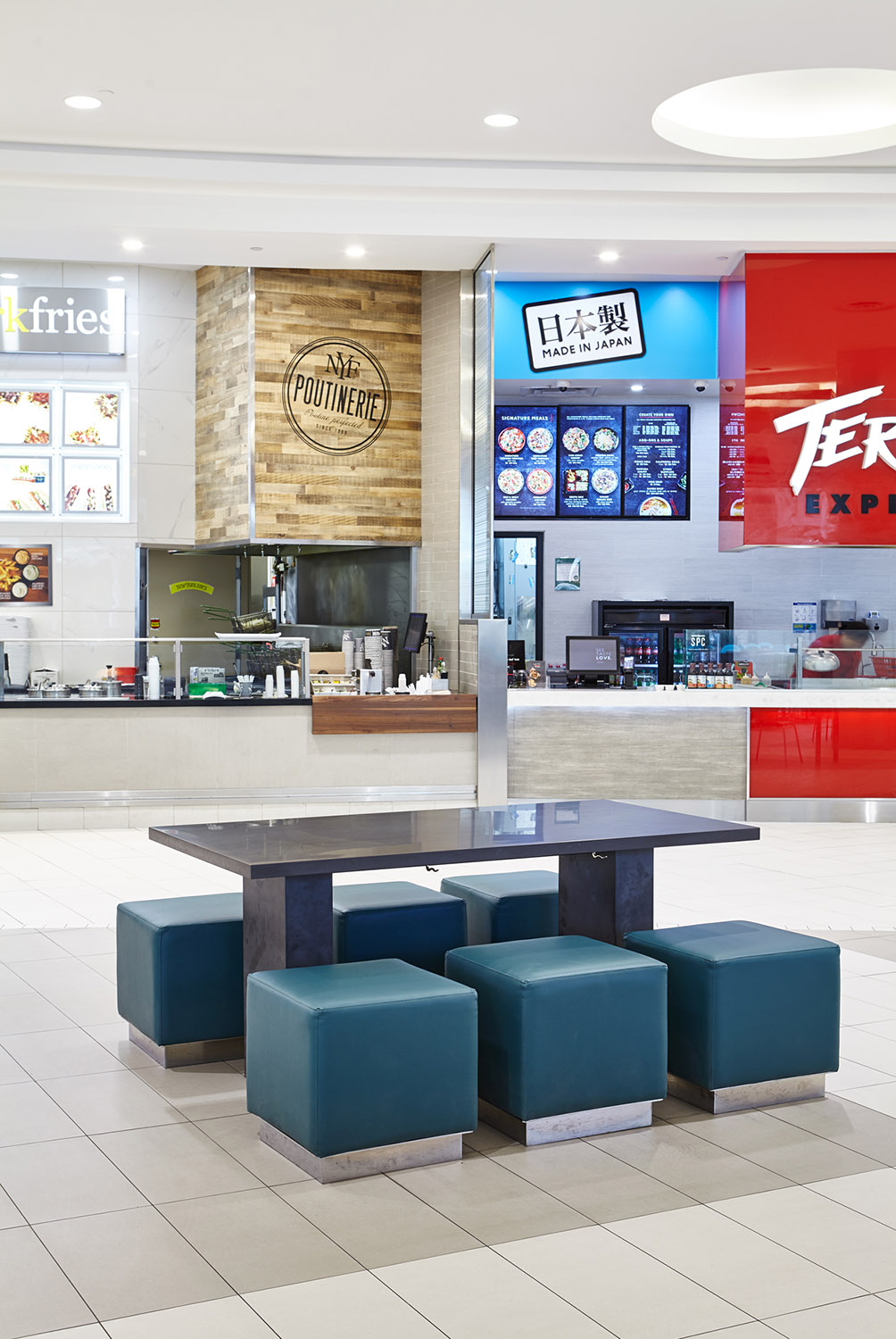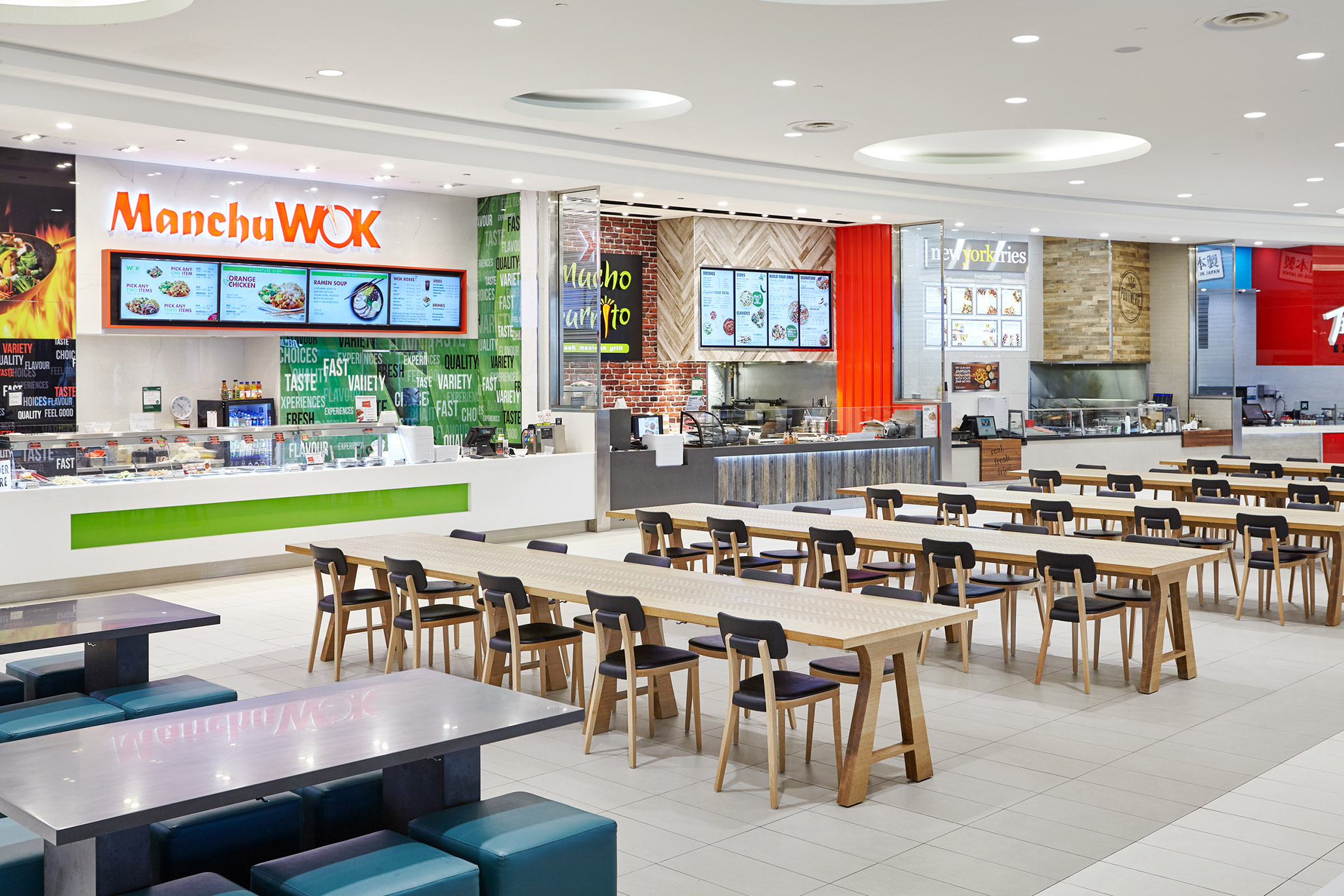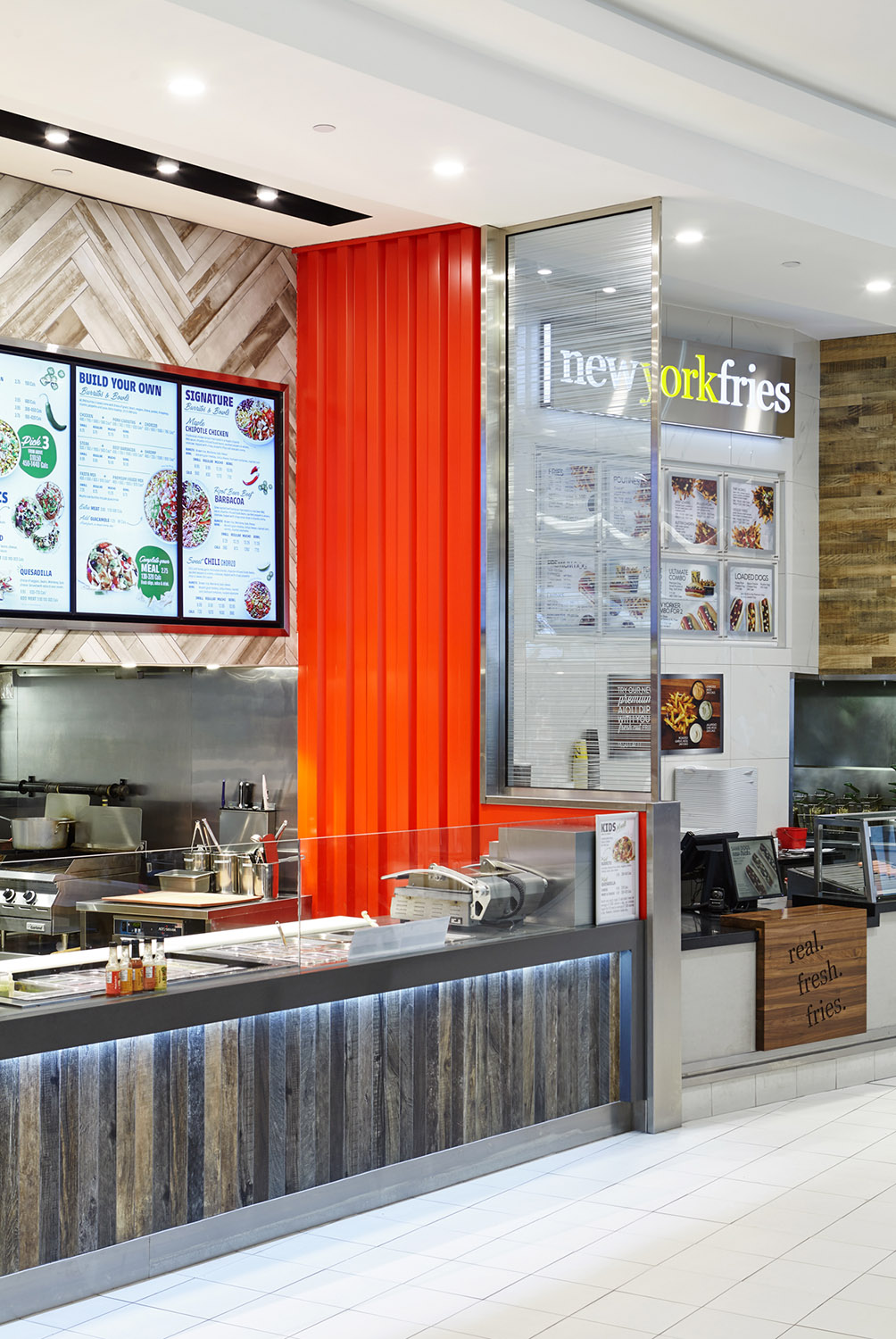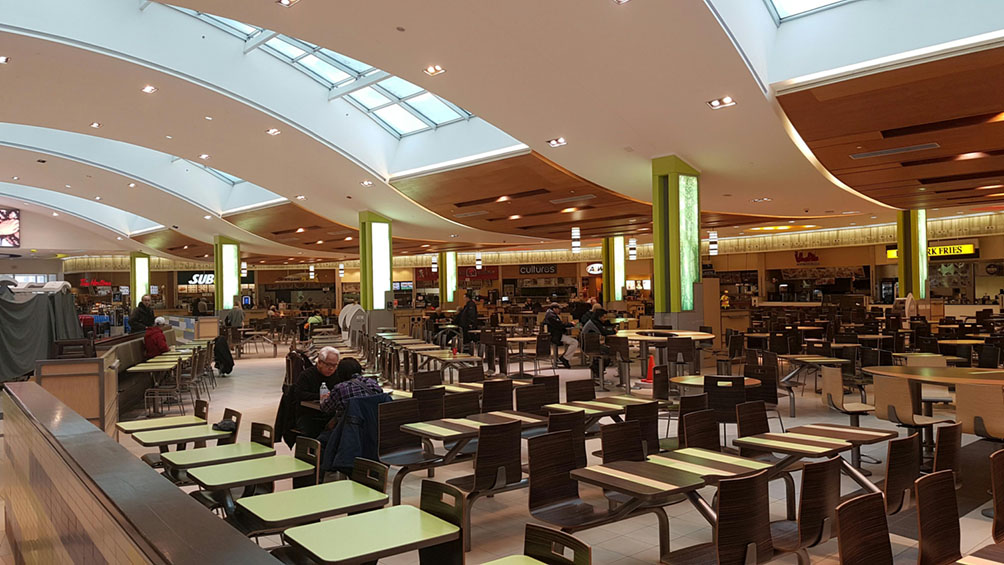 BEFORE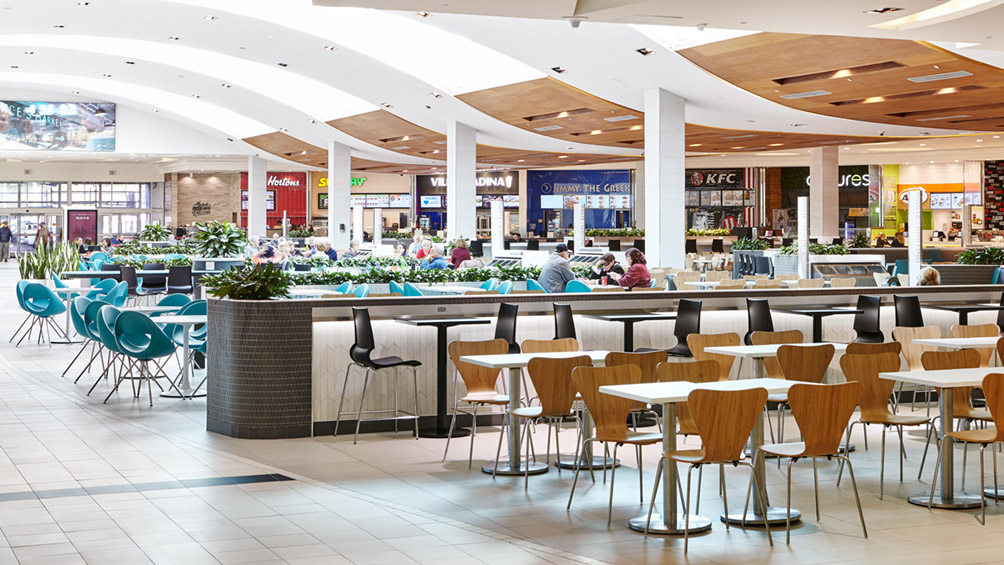 AFTER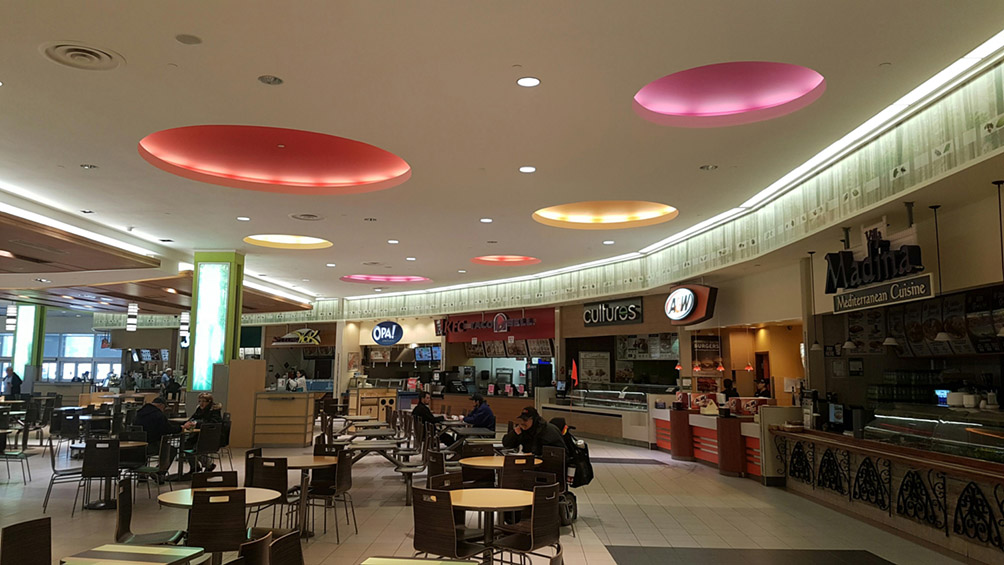 BEFORE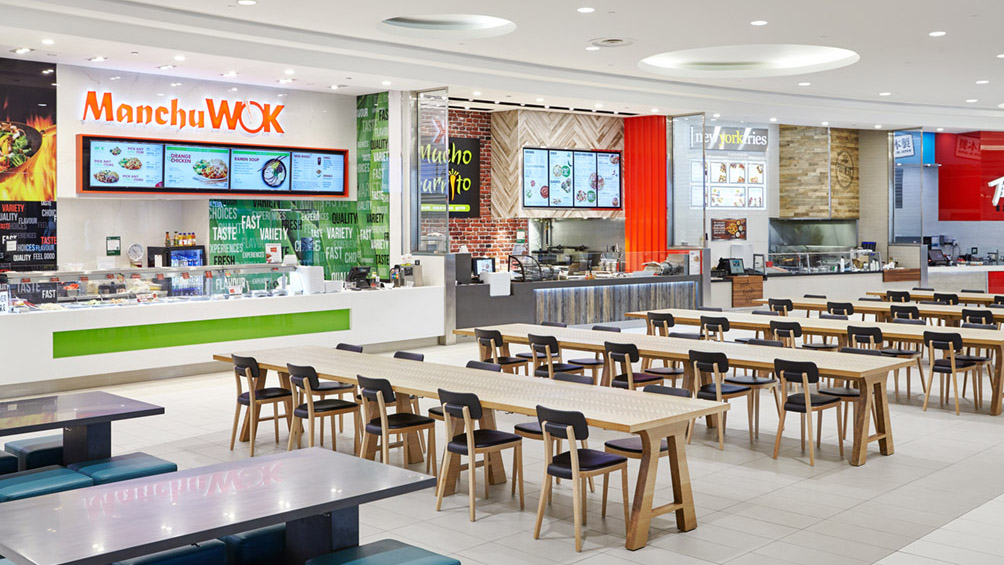 AFTER